Tuesday 10 November 2015
The other night while I was out photographing frogs in and around the pond I noticed two frogs interacting. I saw a male dwarf tree frog, Litoria fallax that was calling. Another dwarf tree frog started to climb over the male. They then climbed one one of the blades of the water plant clambering over each other until they reached the top and they both fell off into the water.
A few minutes later, the male was calling again and the process was repeated. I had assumed it was a female frog attracted by the male but on looking at the photographs I realise they were both males so I assume they were fighting.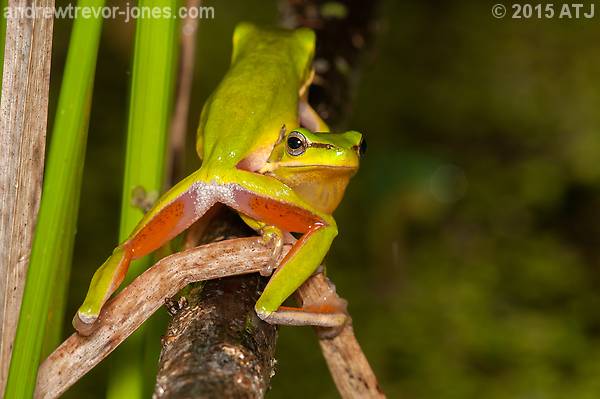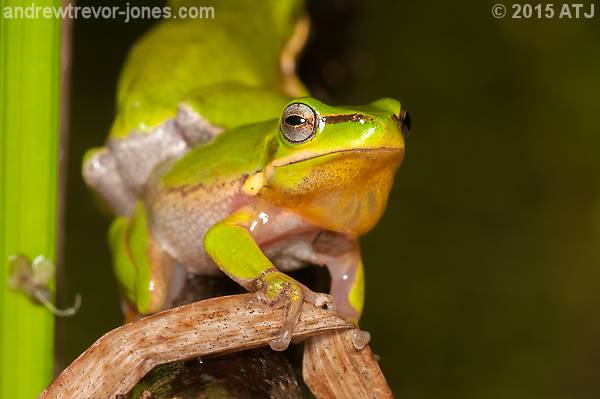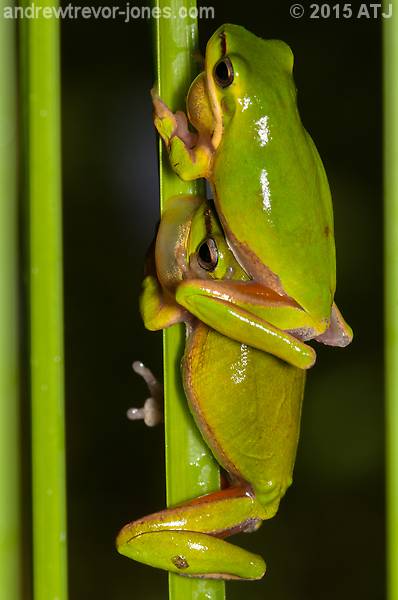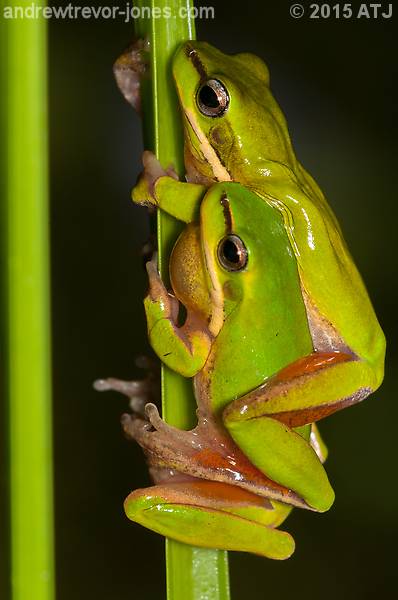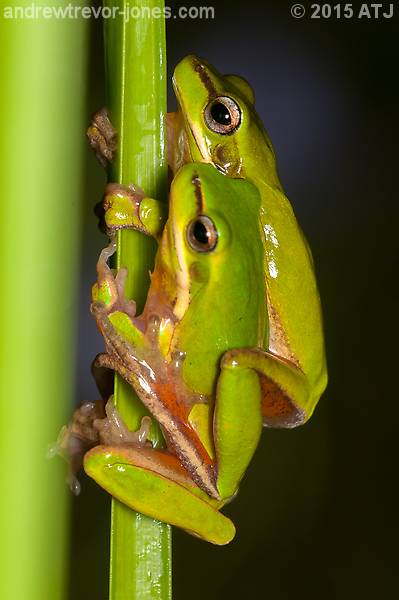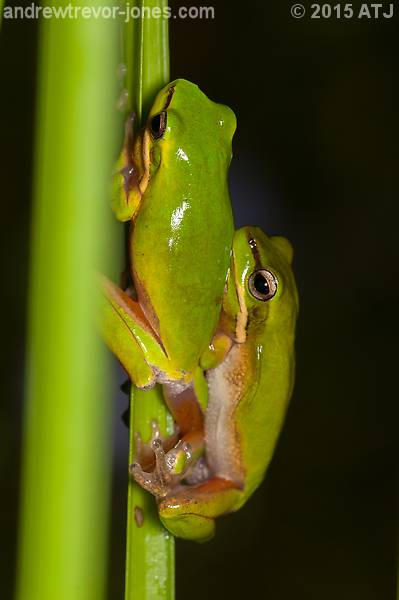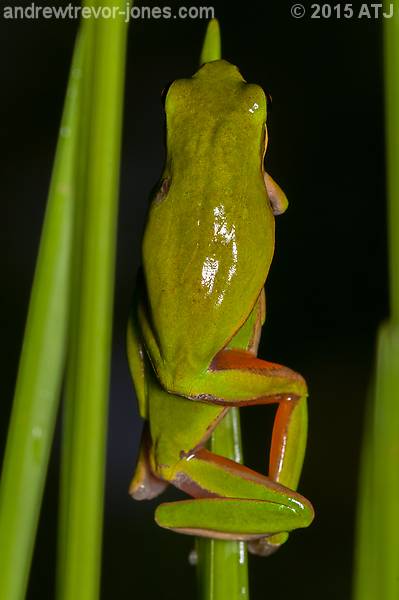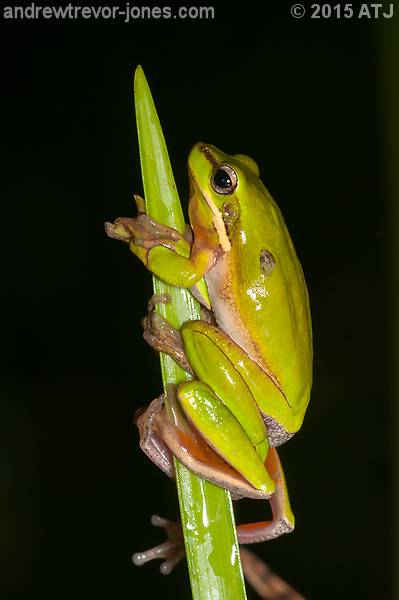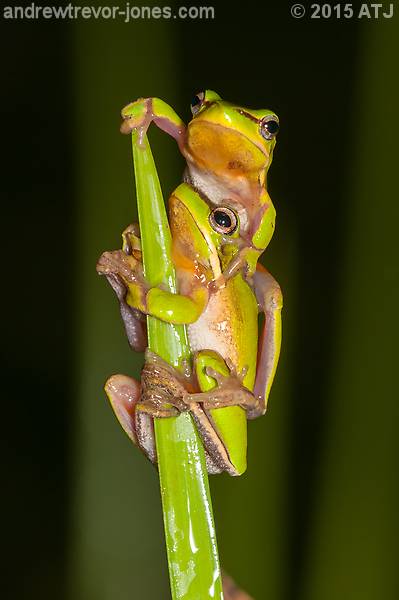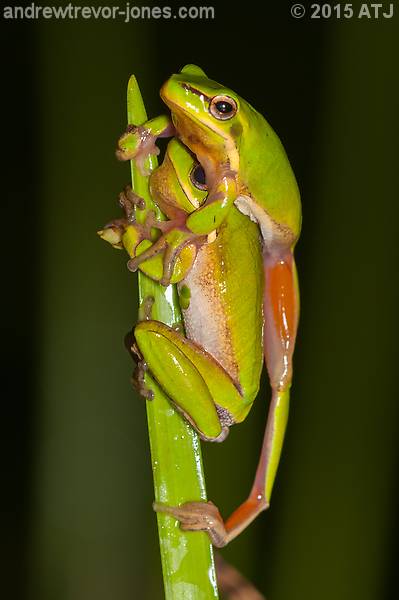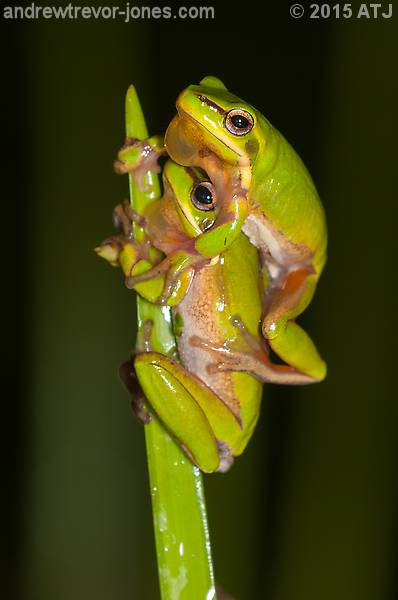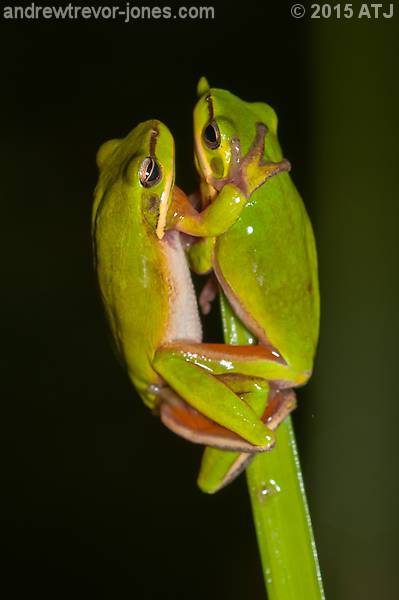 ---
Please leave Feedback if you have any comments or questions about this blog entry.
---