Tuesday 18 March 2008
Last Sunday I went for a dive at Oak Park, Cronulla with Tim Everest and Colin Keene. This was my fourth dive with the D300 in its Ikelite Housing.
For this dive I took the Nikkor 18-55mm f/3.5-5.6G ED II lens in the dome port as I expected to see a wide range of organisms. There were a large number of nudibranchs on the dive and for many of them the Micro-Nikkor 60mm f/2.8 may have been better. Anyway, I was pretty pleased with the photographs I got.
There were some very nice small sea anemones, Anthothoe albocincta, which are always photogenic.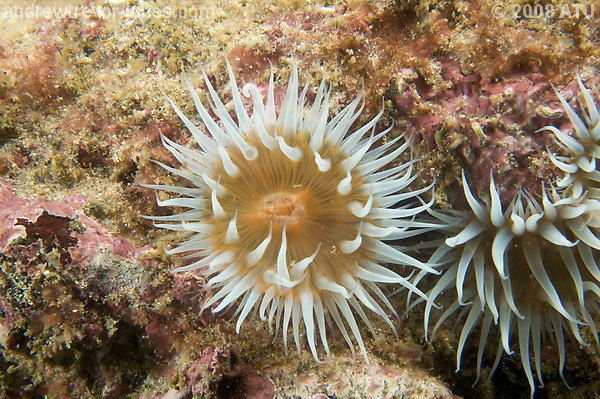 Sea anemone, Anthothoe albocincta. 7.7 m.
I also saw a couple of red brick sea stars, Pentagonaster duebeni. The red on these is very bright but you don't notice how bright until the strobes fire and they are lit with white light.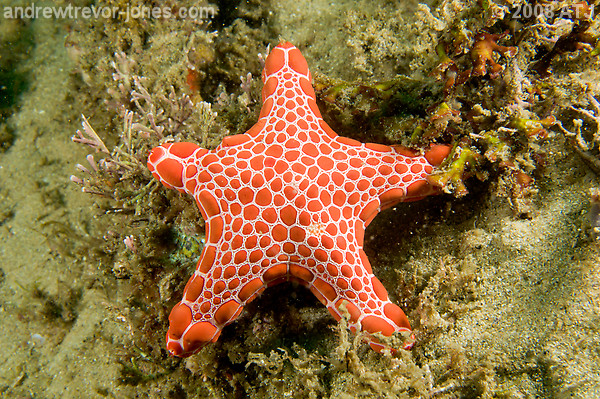 Red brick sea star, Pentagonaster duebeni. 7.7 m.
There were a number of different species of nudibranchs, including a large number of Aphelodoris varia showing a lot of variation in colour.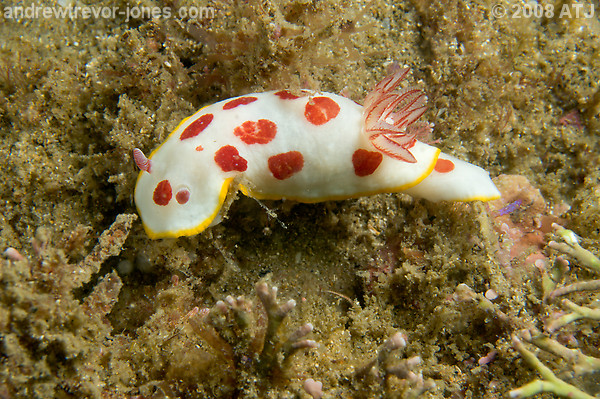 Nudibranch, Chromodoris spledidia. 7.7 m.

Nudibranch, Aphelodoris varia. 7.7 m.
One of my favourite organisms to photograph are the feather duster worms.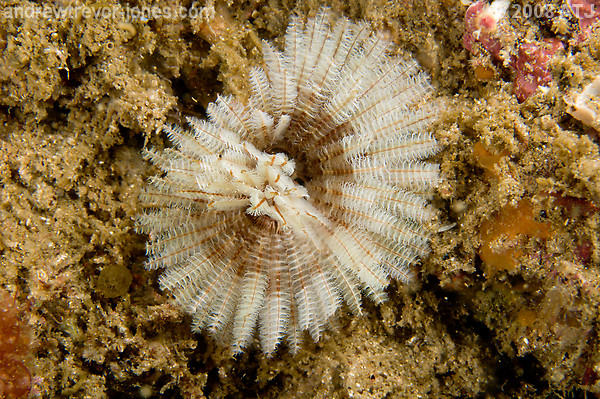 Feather duster worm. 8.1 m.
All in all, it was a good dive and I'm pleased with the photographs I took.
For more photographs see the complete dive log.
---
Please leave Feedback if you have any comments or questions about this blog entry.

---