Tuesday 7 October 2008
Last Sunday I went for a dive at The Steps at Kurnell. The site is named for the steep steps you have to descend from the car park to the water's edge. The site is just around the corner from The Monument.
There was a lost of particulate matter in the water, much like The Monument, which made anything other than macro photography quite difficult. Fortunately, there wasn't much surge and at least it was possible to keep the camera still while photographing.
We sort lots of interesting animals, but many were too large to photograph due to the visibility, including a turtle and a Port Jackson shark. There was a nice octopus, but before I had a chance to take any decent photographs, there was too much particulate matter kicked up by the other divers and the few shots I got have too much back scatter.
I was quite pleased with a couple of photographs I got of a basket star, Astrosierra amblyconus. I don't remember seeing one of these before and so I was happy not only to see one, but get some reasonable photographs.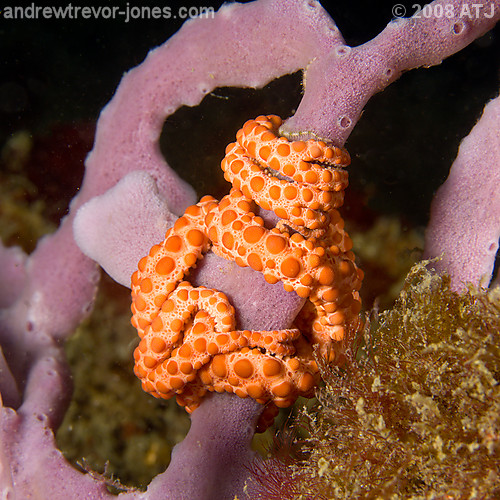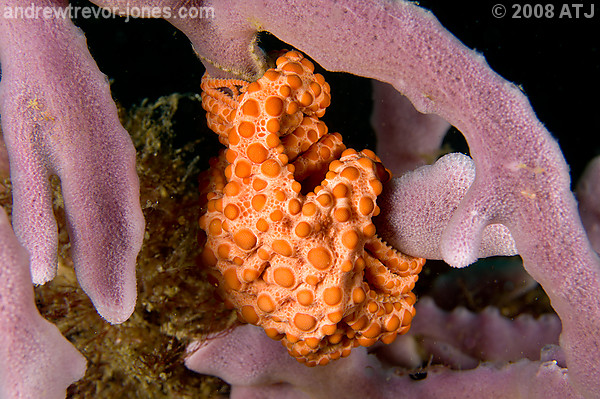 More photographs from the dive can be seen in my dive log.


---
Please leave Feedback if you have any comments or questions about this blog entry.

---